outsource it all
Similar to using a general contractor to build a a house, with our outsourced marketing service, you'll call one company for SEO, advertising, printing, or anything else. We'll handle every part of your company's marketing.
And we'll customize the package to fit your exact requirements. You won't need to give us an office or computer, or coffee breaks or sick leave. Or pay for our health insurance. And your marketing will have a single source of responsibility and success, while leveraging the brains and resources of senior professionals. We'll become a seamless part of your team and play nicely with your vendors and internal teams.
Grasshopper has been our marketing department for the past 8 years and I have been very pleased with everything they have done. They always comes up with new ideas and creative plans for our online and offline marketing and they always consider our cost-benefit.
Chris Poholek, SpaceMax Storage
We'll simplify your sourcing tasks while negotiating better terms with printing, advertising and media buying vendors. And our service is pay-as-you-go, so you'll retain cost flexibility not possible with permanent employees. If only the rest of your work force were this efficient…
If you'd like to start getting your money's worth from your marketing expenses, we're one call away.
Case Study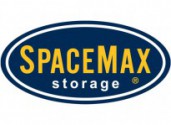 To read the case study, click here.
Launched company
Monthly retainer since 2005
Handle all marketing items