branding
It's about perspective and understanding. Do your customers and prospects appreciate what you can do for them? Your brand is your special identity. At a glance, it should imply what you are and how you're different. If not, you'll be perceived as generic or a commodity, and customers don't pay much for those.
If you want your company or its product's value to gain the full measure of attention you think it deserves, a fully developed, high-quality brand is essential.
A brand is not simply a name, or a logo or tagline. These elements are crucial to the whole, but they are only parts. A complete brand is the full picture, a multiple piece composite, which lives and evolves over time.
Everything looks great. I am so impressed with you guys. After hiring you, I realize we would have NEVER streamlined our branding by ourselves. Thank you!
Shannan Riemer, Riemer Residential
At Grasshopper, we use a systematically creative process to ensure our clients get the brand they deserve. We listen to our clients to learn what makes them and their products special. We research and analyze their markets, industries and competitors. We consider the product's strengths, innovations, value propositions, growth opportunities, buyer personas, differentiators and more so its brand captures its most essential qualities. In this way, we build and evolve brands that communicate the singular power of the companies and products they support.
Portfolio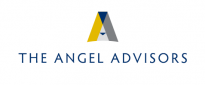 Naming
Logo
Tagline
Messaging
Identity Collateral