collateral
Good collateral advances the sales cycle. Bad collateral stops it.
Your marketing materials need to say just the right thing to just the right audience at just the right time. If not, your sales process gets held up or stops entirely.
Grasshopper was our go-to marketing resource for a couple of years. They easily handled any website or printed design project we threw at them.
Nicole Cox, ADP
We create powerful materials that impress at a glance then communicate your value proposition while distilling the complexity of the buying decision. Our clients' collateral is professional, concise and properly informative, and designed so the audience understands their key messages.
Some pieces need to close the sale. Some simply open a conversation. Others continue it.
Are you wondering what Grasshopper can do for your marketing materials? Let's talk.
Recent Example


browse full collateral portfolio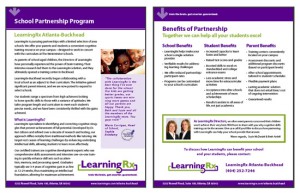 Product Data Sheets
Sales Sheets
Company Overviews
Brochures and Flyers
Identity materials
Direct Mail Pieces
Corporate Reports
Annual Reports