SpaceMax Storage case study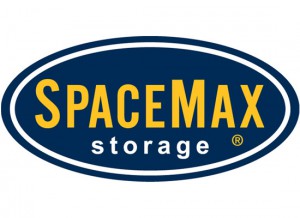 SpaceMax Storage is a premier provider of top-quality self storage space in the Atlanta area. They provide superior protection, including 24-hour security, controlled access and constant and consistent climate control. They stress high quality and incredible customer service.
To learn more, please read our Featured Client: SpaceMax Storage post.


Challenge
When Chris Poholek from Childress Klein Properties first came to Grasshopper Marketing in the Fall of 2005, the SpaceMax Storage name did not yet exist. He was developing a new self storage division and needed a company name, logo, brand strategy, website, and collateral to launch his new company. He needed a team who could quickly grasp their unique business and customer needs and transform that messaging into a full spectrum of marketing materials.
Chris needed a marketing partner he could trust to guide him through a brand development process, while he oversaw the rest of his business operations, needing to focus more immediately on breaking ground for his new self storage building.
Solution
After meeting with Chris and his team to fully understand their vision, Grasshopper Marketing developed the SpaceMax company name, logo, messaging and brand personality. Once the overall look was established, we moved into signage, collateral, website design/programming, billboard advertising and direct mail. We were given a hand in many small details concerning the look of the new business, and were even consulted as they chose the floor tiles in the new building.
Grasshopper has provided the following services to SpaceMax Storage.
Brand development – naming, logo, messaging and brand personality
Company identity – business cards, letterhead, envelopes, voucher for school auctions
Website strategy: architecture, design and content
Signage – buildings and moving trucks
Direct mail – postcards
Collateral design and content development – flyers, brochures, comment cards and posters
Advertising – billboard, magazine, newspaper and radio
Social media pages development, strategy and training – Facebook, Twitter, You Tube, LinkedIn
Manage local online review pages
Marketing metrics
Website analytics and reporting
Migration to the HubSpot website platform
Blog management and content writing
Search engine optimization – optimize each page with on and off page tactics
Video development
In June 2011, we helped SpaceMax move its website to the HubSpot platform. This gave us much more flexibility and ownership of the website. We no longer had to rely on web programmers to make changes to the site. Now we all can easily add pages, write blog articles, landing pages, calls-to-action, and we can track online leads to see which offers produce the best results.
Over the years, we've been SpaceMax's outsourced marketing department. Since the first building opened in early 2006, they've built two more buildings and required various materials to launch and market to each new market. They can call on us to help with anything from advertising to videos. During our quarterly marketing lunches, we brainstorm new strategies for SpaceMax to continue to grow and reach more customers.
SpaceMax is our longest, continuous client. We've proudly worked with them on a monthly retainer basis since October 2005.
Results
SpaceMax has been so successful, they've sold two of their buildings at full capacity
They moved in 34% more customers in 2011 than in 2010
Based on success of previous locations, SpaceMax is considering building a new location soon
Website organic search traffic is up 65%
Website bounce rate is down 13%
Average minutes on website is up 13%
Website pages per visit are up 3%
From April 2011 to Dec 2011, linking domains to the website increased by 163%
From April 2011 to Dec 2011, indexed website pages increased by 962%
Testimonial
Grasshopper developed our company name, logo, messaging and brand personality and we couldn't be happier. Having an outsourced marketing department works, and they do it so efficiently. They moved our website to a new content-management system, allowing us to SEO with great success. They're never satisfied with the status quo, they're always available, and they produce top-shelf work across multiple marketing channels. I fully trust Grasshopper and happily leave all our marketing to them. This gives me and my team more time to focus on our customers. I would recommend Grasshopper to anyone.
Chris Poholek, SpaceMax Storage
Portfolio