03 Jan

Featured Client: SpaceMax Storage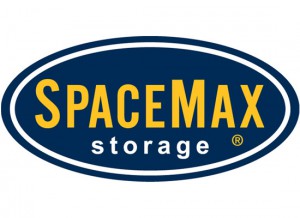 Grasshopper Marketing is excited to announce a new feature on our blog. Every so often, we'd like to feature a client and help spread the word about their greatness. First on our list is our longest running client, SpaceMax Storage.
For self storage in Atlanta, there is no better option than SpaceMax Storage. When you store your belongings with them, you'll always find them in the exact same condition as you left them. They provide superior protection - including 24-hour security, controlled access and constant climate control. We know this sounds kind of like a commercial, but it's all true. SpaceMax is simply the standard in self-storage.
SpaceMax Storage offers Premier Self Storage features such as:
Climate controlled. By maintaining ideal temperature and humidity levels within their facilities, SpaceMax Storage protects your belongings from extreme temperatures and mold-causing moisture.
24-hour surveillance. SpaceMax utilizes access controls, over 90 cameras, closed-circuit TV monitoring, intercoms, high intensity outdoor lighting and individually locked units to ensure your belongings are safe from theft. Learn more about their state-of-the-art security.
Clean indoor environment. All of their units are indoors, keeping your belongings far away from the elements. Your belongings are stored in the kind of place they deserve.
Customized size spaces. Find the space that is just right for you - from locker-sized and 5′ x 5′ to 10′ x 30′ … and nearly every size in between.
Business and personal storage. With a variety of sizes and prices, they have just the right space for your personal storage and business storage. They're ready to assist you by accepting package deliveries, printing invoices, faxes … whatever you need.
After hours Access. Access your belongings even when the office is closed with your own personalized key code at the locked building entrance.
Covered loading area. This makes it easier to load and unload regardless of weather conditions.
Free truck rental with lease. You're welcome to use their moving truck to transport items from your home or office to the storage site.
Free Wi-Fi. They even offer free internet service in their comfortable business centers. Here, you can take a break from moving and surf the net or check email.
Two convenient locations. They have two Atlanta area locations: Virginia Highland/Emory and Midtown/14 Street
For secure storage in Atlanta, SpaceMax Storage is the right place to call. People depend on them to keep their things safe and in good condition! Give them a call today.
How Grasshopper Marketing helps SpaceMax Storage

SpaceMax Storage hired Grasshopper Marketing in October of 2005 to create the company name, logo, messaging and brand personality. Once the overall look was established, we moved into signage, collateral, website design/programming, billboard advertising and direct mail. We were given a hand in many small details of the look of the new business, and were even consulted as they chose the floor tiles in the new building.
Throughout the years, we've been SpaceMax's outsourced marketing department. They built two more buildings and required various materials to launch and market to each new market. They call on us to help with anything from advertising to videos. During our quarterly marketing lunches, we brainstorm new strategies for SpaceMax to continue to grow and reach more customers, which they do every day.
SpaceMax is our longest running client. We've proudly worked with them on a monthly retainer basis since 2005. And if we could hand out client of the year awards, they would win every year. We are delighted to be SpaceMax's outsourced marketing department.