big & small marketing ideas

Kari Kenner
February 28th, 2013
0 Comments
While moving some files around, I ran across these old screen shots showing previous Grasshopper Marketing websites. Just thought it would be interesting to share.
Our first website launched in early 2006. As you can see this is a good example of web 1.0.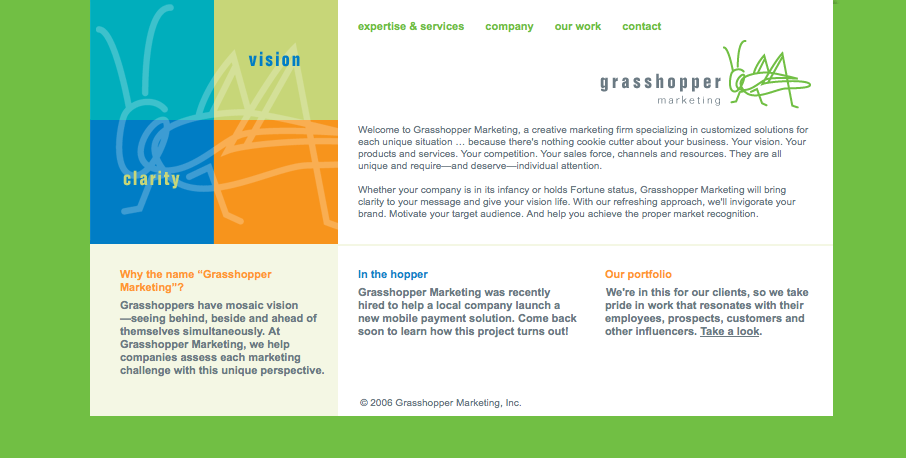 We revised the site in 2010. As you can see we've started to adopt our mostly white style.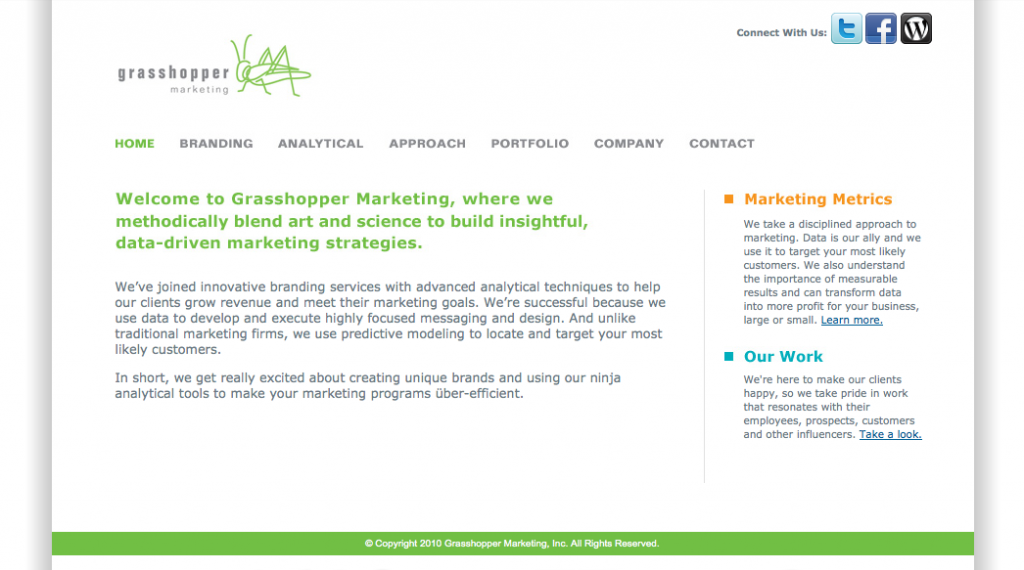 Here's our current layout we revised in 2012. We've fully embraced the web 2.0 movement and have landing pages, downloadable content and as many blog posts as we can get up with. You'll also notice a longer page format as well. We also moved to a little darker green color in our logo and font.